Every homeowner needs to find an AC repair, heating, & plumbing service at some point. With a whole bunch of companies out there, how can really shortlist your choices? From checking the pricing and repute of a service to asking about SRP rebates and aspects like financing, there are critical aspects to discuss. In this post, we are sharing 10 tips for selecting the best AC repair company in your city.
Ask around. If you don't want find random names from Google, just ask around. Talk to your friends, neighbors, and colleagues to know about the services they have used.
Check the response time. An AC repair company should be accessible and reliable, and for that, you have to consider the time they take to respond and offer services for your emergency call.
Ask about their team. If the AC repairmen and workers are not trained, insured and bonded, their work could compromise with your systems and home's safety. Find a company that hires people on payroll.
Don't miss talking about licensing. All companies that offer AC repair services must be licensed and should comply with the service industry needs. Do not miss on this aspect for anything.
Find more on insurance. Besides workers' compensation insurance, you need to know if the concerned company also has liability insurance, so that any damage to your home doesn't become your liability.
Get an estimate. No matter how small the job may sound, always get an estimate for it. The estimate for AC repair should be inclusive of all charges, including service charge, cost of components and other things like taxes.
Get references. If an AC repair company has been in business for a long time, they will never shy away from sharing client details. Call up the references and find more about their experience.
Find about job warranty. Some repair jobs and installation work may have additional warranty, typically for a few months or a year. Do discuss this aspect, or else, you may have to spend on a shoddy job twice.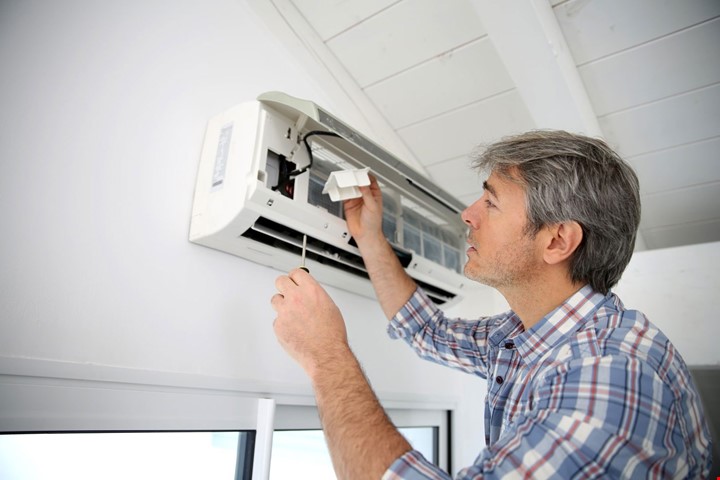 Ask for maintenance. Instead of spending on AC repair, go for a maintenance contract, which will ensure that all possible issues are fixed in time. Regular servicing can prevent a lot of common issues related to HVAC systems.
Insist on a contract. For installation tasks and extensive repairs, always insist on having all terms and conditions on paper.
Check online for HVAC contractors now!